So…This 21 Day Fix Recipe is not only on my plan and 21 Day Fix Approved but, it is definitely a staple in mi casa! When I can make a weeks worth of something and my kiddo eats it too, that is a huge win for me! If you are committed to eating healthy but need some comfort in your diet, this will become your favorite dish! See the recipe below. also, if you want to learn more about the 21 Day Fix you can get all the info HERE and purchase it HERE! Happy eating!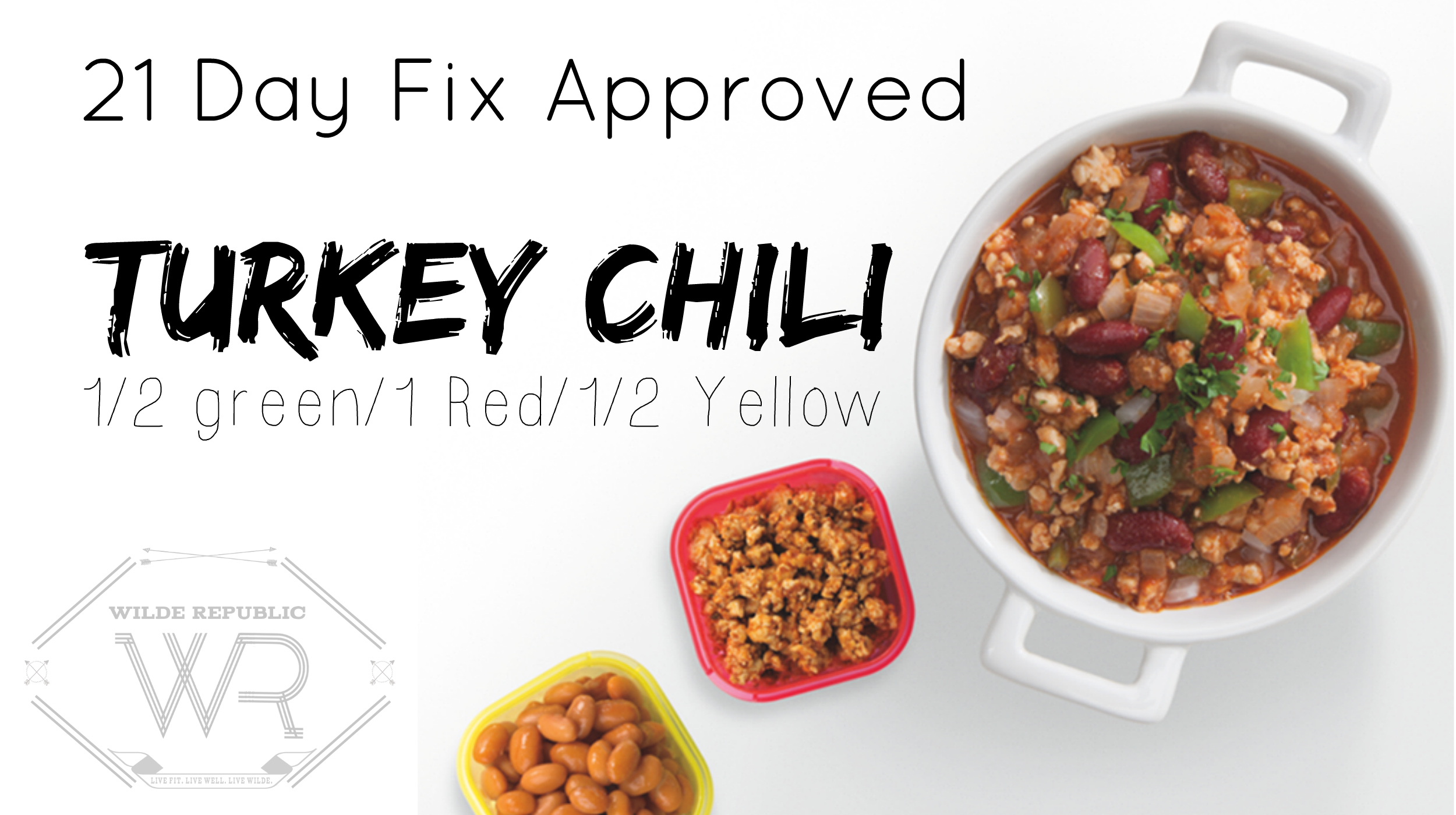 TURKEY CHILI
1/2 GREEN – 1 RED – 1/2 YELLOW — serves 6, 1 cup each
Ingredients
1 tsp olive oil
1.5 lbs raw 93% lean, ground turkey
1 medium onion, chopped
1 medium green (or red) bell pepper, chopped
3 cloves garlic, finely chopped
1.5 tsp ground cumin
1 tbsp chili powder
1/2 tsp sea salt or Himalayan salt
1/4 tsp cayenne pepper
2 (15 oz) cans black or pinto (or both!) beans, drained, rinsed
1 (15 oz) can all-natural diced tomatoes, no sugar added
12 fresh cilantro sprigs, finely chopped (for garnish, optional)
Directions
Heat oil in large saucepan over medium-high heat
Add turkey, onion, bell pepper, and garlic; cook, stirring occassionally, for 5-8 mins, or until turkey is no longer pink.
Add cumin, chili powder, salt, and cayenne pepper; cook, stirring constantly, for 1 minute.
Add beans and tomatoes (w/ liquid). Bring to a boil. Reduce heat to low, gently boil, stirring occasionally, for 15-20 minutes, or until thickened.
Serve warm, sprinkled with cilantro.